Faith To Feed My Cats Daily.
November 12, 2021

Took this yesterday when finishing up my weekly food shopping. Petfood shelves have been this way for three months. I've gotten used to it. This is a direct result of the pandemic. These shelves (pre~pandemic) are always stocked full 24/7. My cat babies still eat very well. I'm very blessed.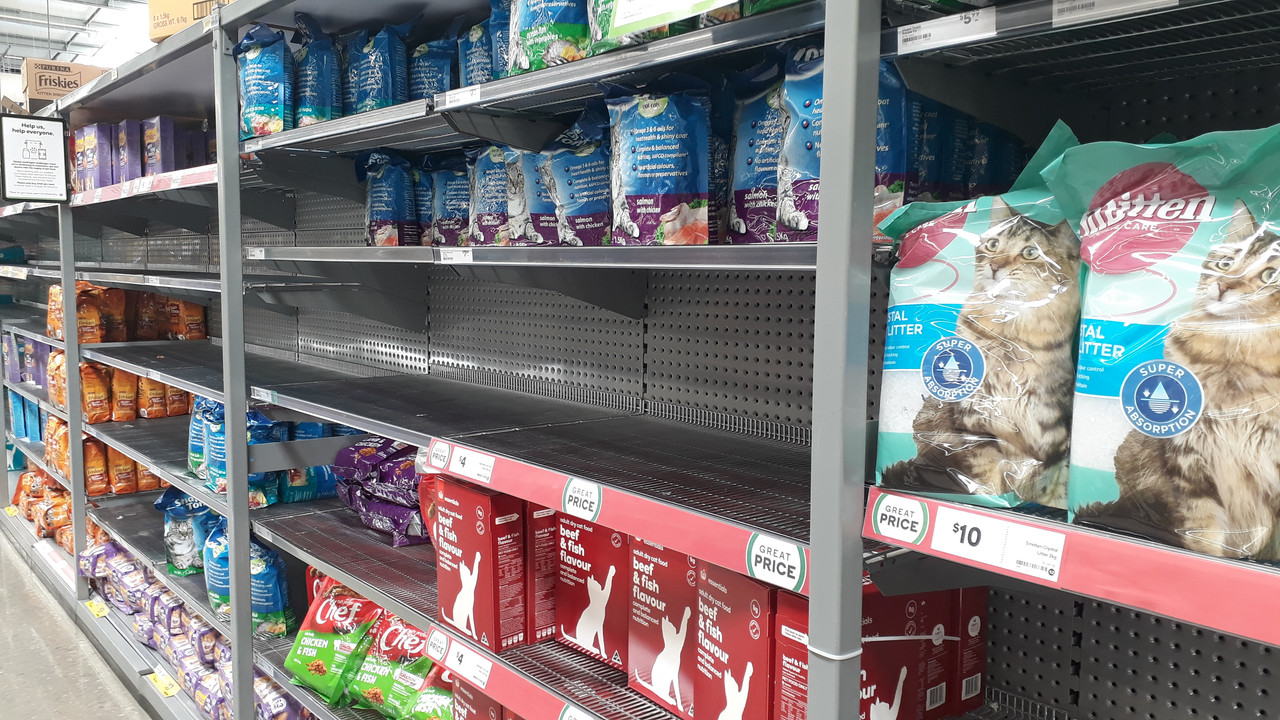 A quiet day. Did my exercises. No walk. Hopefully tomorrow.