An update of sorts
October 12, 2019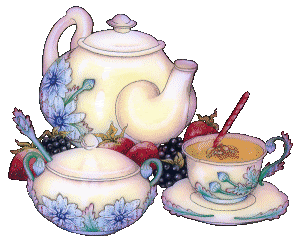 Hello...I thought it was about time to update my journal. The last time I stopped in, well I left things hanging in the air... at least, I feel sure it was (I know it is like that for ME....)

THE ISSUE that I wrote on has been being tackled firstly by way of not one, but 2 MRI scans. This was done fairly locally, across town at the medical clinics which abound in a certain zone where Specialists deal with particular issues.

The results however, are not being given until the 14th this month. Now that kind of told me something, or at least I thought it did....by way of the consideration I have that surely if there was a serious emergency kind of issue, they'd have called him in right away... Right?! Mind you... I thought it was pretty off that the Specialist goes off on vacation .....

It never rains but it pours that this month, as well as the fright we got about the legion on the bladder issue, we got notice from the eye Specialist .....the 12 month waiting list is over, and he's due to have the other cataract removed... on the 18th this month!!

Added to this rather stress-laden time, we have notice from the Property Manager (who is a sweetheart, by the way!!!) to do the 6 month property inspection. This falls on the 25 of this month....... OMG. What a busy time.

Time. It can be your worst enemy when you are WAITING.... Let me say right now, I am placing my restless spirit into lockdown, or else I'll go nutty! I want to believe he's going to be fine.... Thanks for listening. There is nowhere else in the whole wide world, where I can talk freely about what's happening. My [late] mother used to be my one true 'confidente'.... so that's it... Oh I know..
.....it's sad, I'm such a lonely soul! Right. It's the weekend....so let's have some adventures and smile!